Changing Neighborhood Culture: The Case of Kaptanpaşa
Keywords:
Neighborhood culture, Housing Types, Neighborliness, Istanbul
Abstract
In Istanbul, where many cultures lived together for centuries, it is obvious that there is a very rich housing accumulation. Since the end of the 19th century, living in apartments has become a well-known feature of urban life especially in more cosmopolitan and commercial districts such as Galata, Pera and Şişli.
The case of this study, Kaptanpaşa Neighborhood in Şişli, has a heterogeneous social pattern in terms of culture and lifestyle. There are many housing types built in the neighborhood at different times with different lifestyle practices. In Ottoman period, the neighborhood consisted of very few settlements and the large part of the neighborhood was covered with agricultural fields. In the 1960s, there were two large apartment blocks built for İETT employees, which are very important modern building examples both in terms of contemporary Turkish architecture and social state understanding. This process continued with the construction of other settlements and gated community. Today, there are site-style housing types with different typologies located linearly on three separate dead-end streets in the neighborhood.
The research aims to answer two fundamental questions; "How does the change of urban spatial composition affect neighborliness relations?" and "Is it possible to maintain neighborhood culture under the influence of changing urban living spaces?" For this purpose, the transformation of neighborhood has been examined in historical context via urban and spatial effects of housing built in different years and existing today. Conceptual and historical information and original data are obtained through author's personal archive2 , observations at study area and in-depth interviews with residents.
References
-Aydın, D., & Sıramkaya, S. B. 2014. "Neighborhood" Concept and the Analysis of Differentiating Sociological Structure with the Change of Dwelling Typology. Procedia Social and Behavioral Sciences, 140, 260-269.
-Barker, R. L. 2003. The social work dictionary.
-Berk, M. G. 2005. The concept of neighborhood in contemporary residential environments: an investigation of occupants' perception. Inter.conference' Doing, thinking, feeling home: the mental geography of residential environments', October 14-15, Delft University of Technology.
-Blakely, E. J., & Snyder, M. G. 1998. Separate places: Crime And Security In Gated Communities. Reducing Crime through Real Estate Development And Management. Washington, DC: Urban Land Institute, 53-70.
-Galster, G. 2001. On the Nature of Neighbourhood. Urban studies, 38 (12), 2111-2124.
-Gür, Ş. 2000. Doğu Karadeniz Örneğinde Konut Kültürü, YEM Yayınları, İstanbul.
-Hunter, A. 1979. "The Urban Neighborhood: Its Analytical and Social Contexts," Urban Affairs Quarterly 14: 267–288
-Keller, S. 1968. The urban neighborhood: A sociological perspective (Vol. 33). New York: Random House.
-Kirst-Ashman, K. K. 2010. Human Behavior in The Macro Social Environment. Cengage Learning, Chapter 11 Neighborhood Empowerment.
-Saghatoleslami, A., & Hosseinian, S. N. 2014. An Analytical Study on Boundaries of Administrative-defined Neighborhoods Using Residents' Cognitive Maps (Case study: Mashhad Municipality Neighborhoods, Iran). Int. Jou. of Arch. and Urban Dev., 4(2), 77-88.
-Sayar, Y. and Süer, D. 2004. Küreselleşme Sürecinde Konut Alanlarının Oluşumu ve Kentsel Mekâna Etkileri: İzmir-Çiğli Örneği, Mimarlık (319), Sept-October.
-Tekeli, İ. 2009. Modernizm, Modernite ve Türkiye'nin Kent Planlama Tarihi, Tarih Vakfı Yayınları, İstanbul.
-Warren, D. I. & Warren R. B. 1975. "Parochial, diffuse or stepping-stone? Six kinds of neighborhoods." Psychology Today 9:74-80
-Url 1. http://www.envanter.gov.tr/halk-kulturu/index/detay/29535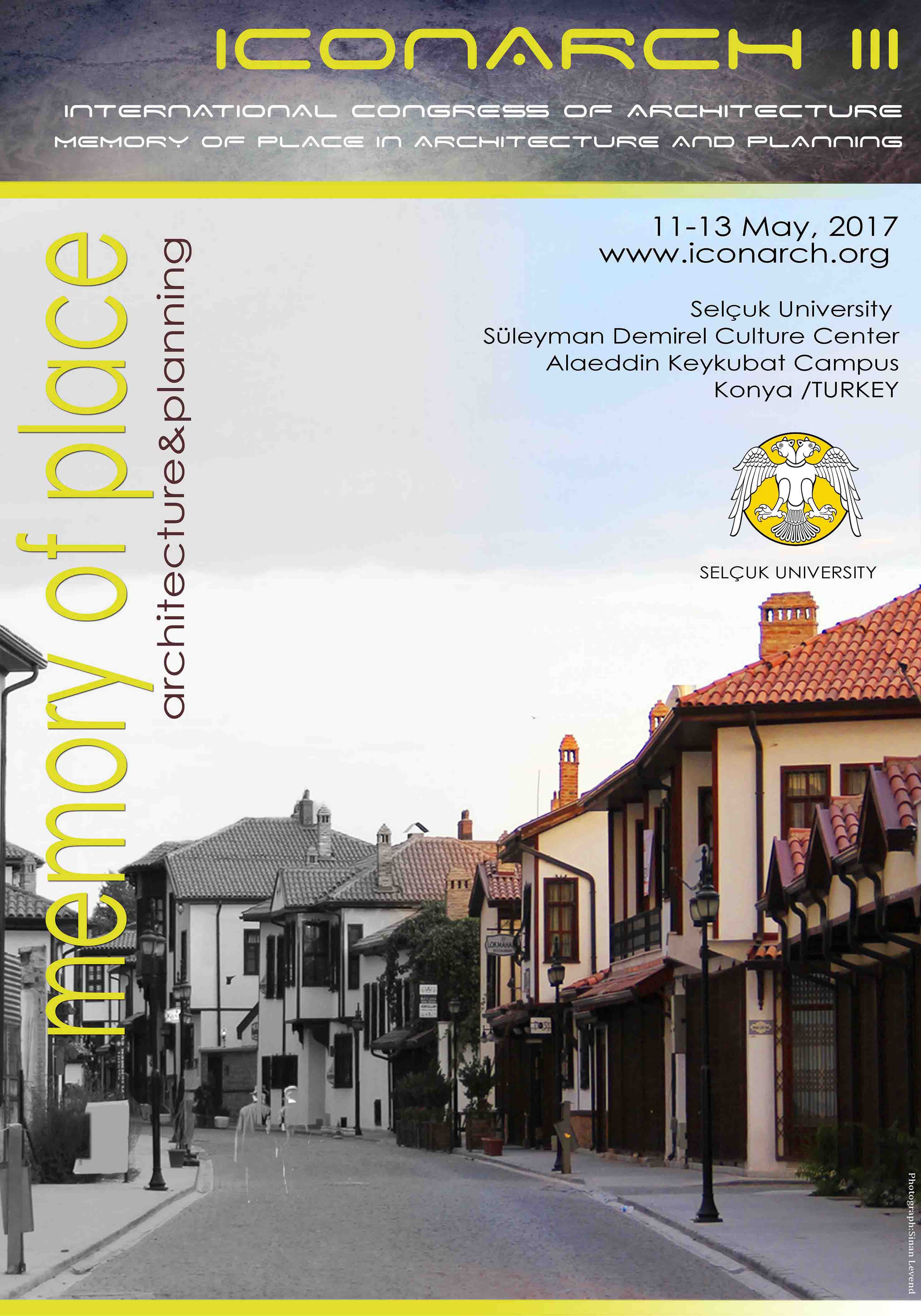 Downloads
How to Cite
Hızlı, N. (2017). Changing Neighborhood Culture: The Case of Kaptanpaşa. ICONARCH International Congress of Architecture and Planning, (1), 529–539. Retrieved from https://iconarch.ktun.edu.tr/index.php/iconarch/article/view/203
Section
Session 5 30 Ağustos Hall
License
Copyright (c) 2022 Neslinur Hızlı
This work is licensed under a Creative Commons Attribution 4.0 International License.