Darwinian Approach and Mutations: Bjarke Ingels (Big)
Keywords:
Bjarke Ingels (BIG), Evolution, Mutation, Repetition, Residential Buildings, Stepped Pixels
Abstract
Bjarke Ingels (BIG), one of the architects who proposes new insights, suggestions, and manifestos about contemporary architecture and its problems, has used mountain metaphor through conscious inspiration strategy and has favored positivist and pragmatic thinking and utilitarian architecture by saying 'Yes is more'. BIG, with its discourse of 'think big', has taken the stance against the conventional box forms and the facades that surround them, and has brought architecture to different dimensions. BIG has defined the project process that evolved through adaptation and improvisation, intending to focus on life rather than aim in architecture.
While Ingels' design philosophy constitutes the conceptual approach of the study, this study is prepared by using the architect's discourse, oral and written interviews, videos, digital written texts and literature studies. In this context, the repetitive examples that the architect defines as mutation and adaptation are classified as diagonals, stepped pixels, bending of the mass, shifting of the plaques, breakage of the form, holes and slit opening to the mass, helical ramps and spiral tendencies. The stepped pixels in this classification are the main subject of this study.
In this study, it has been researched how allow to dialogue in urban stairs of the pixelated structures designed by the architect with his passion for lego. Ingels' pixel or lego attitude; areas of socialization in his topography; Approaching to human scale, the language of mass and form, relationship between human and space, the suggestion of space for experience, public space concept, dialogue spaces were discussed based on architect's approach, repetition of his design and mutations. These parameters were evaluated under four examples (Lego Tower, Mountain Dwellings, King Street West, 79 & Park).
Ingels, who was influenced by Darwin, interpreted the tree of evolution as a diagram of the way he works. He explained the unification and selection of the design ideas that emerged in the architectural process as the evolution of the idea. BIG designs new mutants by developing prototypes. In the case of the BIG, these mutations occur when the concept and form are designed independently of context. BIG which creates its context and organizes its own space, went to the way of dividing the object through pixels when designing macro-scale structures. Thus, he made the big picture more understandable and perceptible. He tried to achieve the human scale with the gradual pixels rising from the ground level. In this way, Ingels' pixels buildings has transformed itself into an experiential part of urban.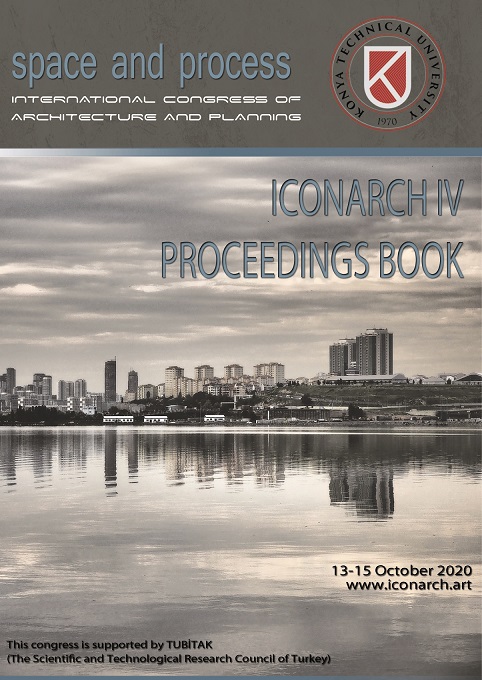 Downloads
How to Cite
Dağ Gürcan, A. ., & Gürcan, H. E. . (2020). Darwinian Approach and Mutations: Bjarke Ingels (Big). ICONARCH International Congress of Architecture and Planning, (Iconarch -IV Proceeding Book), 197–198. Retrieved from https://iconarch.ktun.edu.tr/index.php/iconarch/article/view/244
Section
SESSION 2A Theme: Architectural/Urban Design, Art and Aesthetics
License
Copyright (c) 2022 Ayşenur Dağ Gürcan, H. Ercan Gürcan
This work is licensed under a Creative Commons Attribution 4.0 International License.